COMMITTED TO MAKING AFRICA THRIVE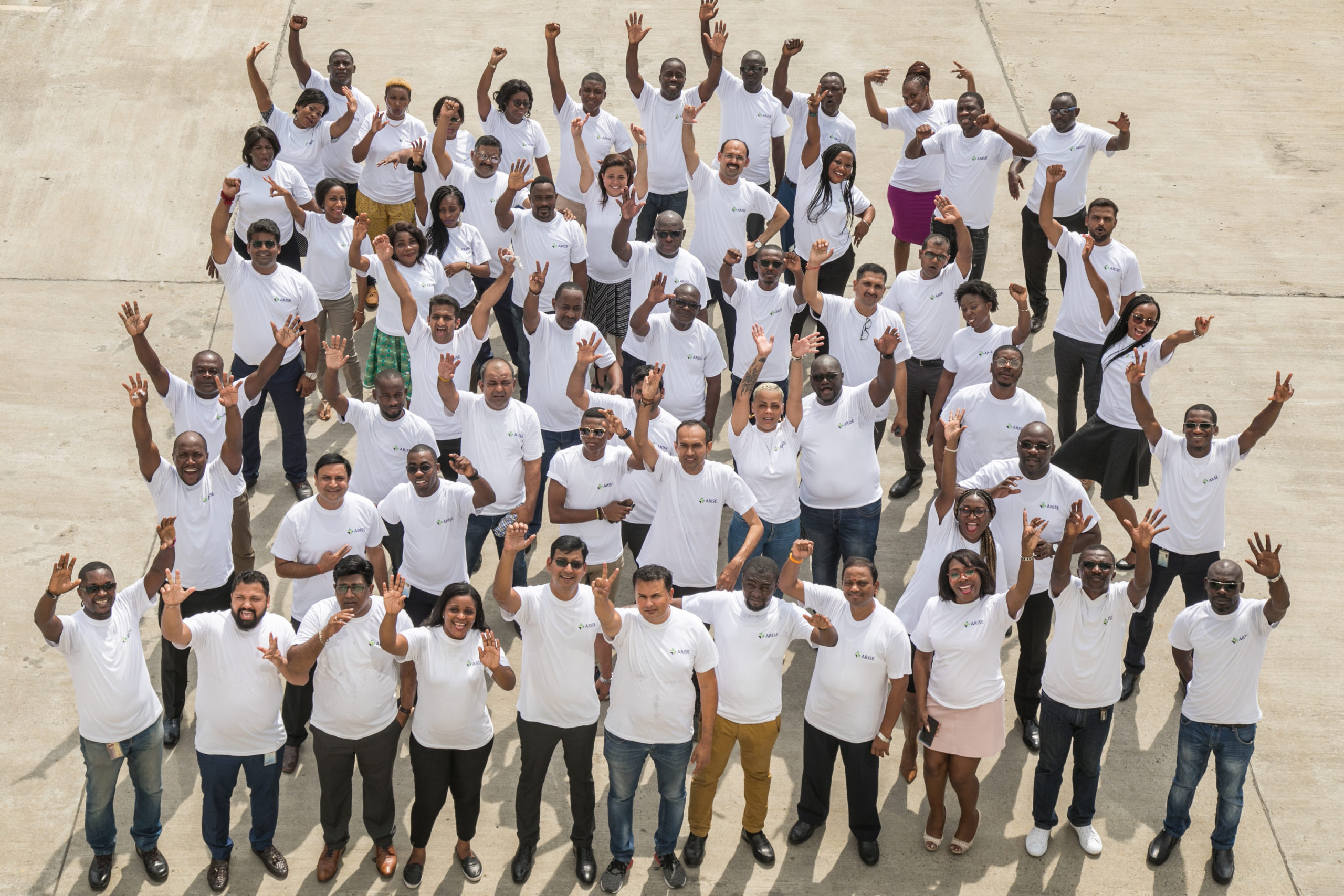 Arise Integrated Industrial Platforms (IIP) is the result of a joint venture between Africa Transformation and Industrialization Fund (ATIF) and Africa Finance Corporation (AFC). Arise IIP is owned by AFC (50.5%) and ATIF (49.5%).
It develops ecosystems designed to making Africa thrive. We identify opportunities in commercial and industrial value chains across the continent and we design, finance, build and operate the infrastructure necessary for business development and the realization of their potential.
Entrepreneurship
We are bold in our vision, always thinking big, we are diligent in our design and agile in our execution, we are ahead of the curve.
Sustainability
We put sustainability at the heart of everything we do, and constantly aim to make a positive environmental and social impact.
Integrity
We believe that transparency, ethics and responsibility are crucial to true success.
Partnership
We believe in empowering and prosperous partnerships, helping every stakeholder reach their potential.
GSEZ, in Gabon: Gabon Special Economic Zone (GSEZ) started in 2010 as a joint venture between Olam International Ltd., the Republic of Gabon, and Africa Finance Corporation with a mandate to develop infrastructure, enhance industrial competitiveness and build a business-friendly ecosystem in Gabon. The SEZ offers a unique fiscal status which provides a stable and competitive economic climate for companies intending to settle. Presently, the zone is home to more than 141 investors coming from 18 different countries. Gabon Special Economic Zone is rapidly emerging as West Central Africa's manufacturing hub.
READ MORE
PIA, In Togo: The Industrial Platform of Adetikopé (PIA) is a public-private partnership between the Republic of Togo and Arise Integrated Industrial Platforms (IIP). Arise IIP will develop, finance, build, and manage this industrial platform, which is dedicated to enabling the processing of Togo's own natural resources and agricultural exports. As such, the zone will ensure that raw products are transformed in Togo and generate considerable added value prior to export and in terms of employment.
READ MORE
GDIZ, in Benin: Jointly promoted by ARISE IIP Finance Corporation (AFC) & the Republic of Benin, Glo-Djigbe Industrial Zone (GDIZ) is a multi-Product industrial Park spread across 1,640 hectares. The zone will host few of the largest processing units in Africa for cashew, soya beans and Shea amongst other agricultural commodities. GDIZ will also be one of the largest integrated textile hubs on the continent with end-to-end capabilities of processing ginned cotton into yarns, fabrics, and eventually ready-to-wear garments. Overall, the zone is expected to generate 60,000+ skilled jobs across agricultural processing, industrial goods manufacturing, automotive manufacturing & textile production by 2025.
READ MORE