KEY INDUSTRIES IN GDIZ PRESENT ENORMOURS BUSINESS OPPORTUNITIES FOR INVESTORS.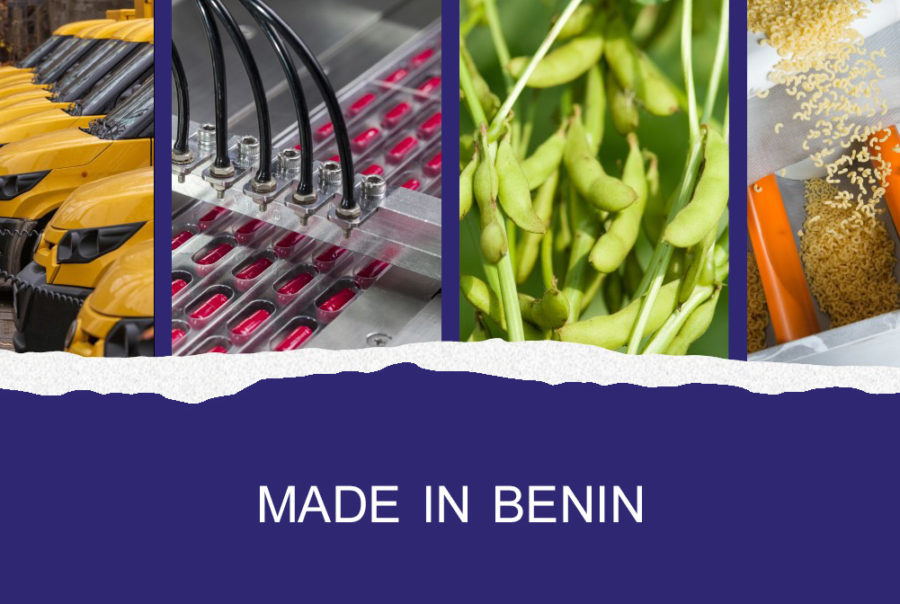 There is abundance of raw materials that are cultivated in Benin.
Some of them are listed as follows
Cotton
Benin is the No 1. producer of seed cotton in Africa, and N°10 in the world ranking. Benin exceeded 700.000 tons of harvest in 2020 and plans multi-fold production by 2024 which offers tremendous opportunity for cotton products- MADE IN BENIN. According to Government of Rebublic of Benin website, the cotton production has evolved over the last 10 years in Benin. Read more about the Textile Park in Benin that specializes in production of cotton textiles and apparels.
Cashew
In Benin, cashew is the second largest export crop after cotton, with a quality rated highly in regional and international markets. The dynamic observed within the cashew sector has enabled the local, regional and national economy to generate substantial income which balances the trade balance. In West African sub-region, Benin is among the best quality cashew producing countries.
Read More about Cashew
Pineapple
Pineapple is one of Benin's main export products, with a quality rated highly in regional and international markets. Currently, export worthy and domestically consumed pineapple is produced mainly in 6 communes of Benin with the largest quantity of production in the commune of Allada.
Benin is the 3rd largest producer of pineapples in the world.
Raw pineapple product value ~ USD 50 million
Export potential transformation worth ~ USD 200 million
300.000 MT production per year
1.2% contribution to national GDP
75% export
27% of processed fruits
Two varieties are produced:
– "pain de sucre" (90%) and "cayenne smooth" (10%)
– Pain de sucre labelled "Made in Benin"
– Fair trade certified product
Shea nut
Shea butter, generally used as cooking oil or soap, is widely exported to Europe, where it is used in chocolate making, cosmetology / pharmacology. Benin has a shea park that stretches from Atchérigbé to Malanville. The figures available at the national level show a relatively large population (about 6,550,000 plants of shea in the departments of Atacora and Donga). Beninese Shea has several comparative advantages in terms of quality, taste, price, virtue, and many uses along with several derivatives.
6th largest producer in West Africa
170.000 MT average production per year
Targeted production: 221.000 MT
Raw Shea Nuts product value: ~ USD 50 million
Export potential transformation worth: ~ USD 200 million
Diversify export markets: Sweden, United Kingdom, India, Indonesia, France, Denmark and the Netherlands
1.23% Contribution to national GDP
80% export
20% of processed nuts
Soya beans
Soya beans are processed for their oil and fodder (for the animal feed industry). A smaller percentage is processed for human consumption and transformed into products like soy milk, soy flour, soy protein, tofu and other retail food products. Soybeans are also used in many non-food (industrial) products. In 2019, Benin sold 7,564 tonnes of soya beans globally.
Volume exported: ~31.000 MT
Targeted production: 200.000 MT
Available land: 70.000 Ha
The production is expected to hit 341,000 tons by 2030. Benin started exporting soyabeans with the assistance of the IAEA and FAO.
Diversify export markets: China, European Union, India, Vietnam, Ivory Coast, Nigeria, Togo and other countries like Turkey, Belgium, Myanmar and Indonesia.
Less than 10% of processed fruits
25% export
Agro-processing industries
Phones and computers assembly industries
Pharmaceutical industries
Electric vehicles industries