Glo-Djigbe Industrial Zone (GDIZ) Textile Park is an ambitious, state-of-the-art textile park with quality, productivity, and eco-friendly systems generating low carbon footprints. It is where your vision of business growth will be supported by various important factors, such as location, connectivity to roadways, seaport, airport, proximity to the local, US & EU market and readily available sustainable cotton. These factors will not only help save costs of operations but also advance your business growth exceedingly.
GDIZ Textile Park is looking forward to welcome investors, while representing an important opportunity for worldwide textile companies to make their production in Benin Africa.
GDIZ Textile Park is a vertically integrated industrial zone, encompassing right from spinning to garmenting. It is well equipped with best of the infrastructure, advanced technology, efficient machineries, waste-water plant, and other basic amenities that will shape and spur a rapid growth of the textile industry in Benin.
GDIZ Textile Park has the capability to host big and small integrated as well as standalone units with its adequately shaped land parcels accompanied by high-quality infrastructure.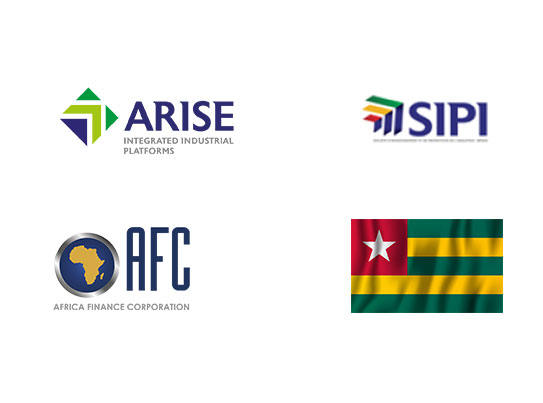 Developed by Société d'Investissement et de Promotion de L'Industrie – Benin (SIPI-Benin),  GDIZ is a dedicated zone jointly promoted by ARISE IIP (Olam International, Singapore), Africa Finance Corporation (AFC), and the Republic of Benin.
Benin is the largest producer of cotton in Africa with volumes exceeding 300,000 MT annually. It is ranked at 9th globally in 2020/2021 (Source: Statista) and GDIZ aims to leverage this opportunity complying Beninese government's ambitious plans to accelerate cotton transformation and skyrocket the textile business.
The industrial zone will offer an ecosystem equipped with the infrastructure, human resources, and facilities to support and nurture every stage of the cotton value chain.
GDIZ covers a total of 1640 hectares, planned to be developed in three phases:
GDIZ Textile Park Overview
Business Opportunities at GDIZ Textile Park
Prospective investors are invited to set-up an integrated unit or a standalone unit ranging from small to large size companies.
Why Invest in GDIZ Textile Park
Access to high-quality abundant cotton at a competitive price.
Sustainable, non-GMO, rain-fed and 100% traceable cotton (CMiA).
Access to clean and cost-competitive power in comparison to other textile powerhouses.
Captive solar farm.
Solar panels with storage capacities to be deployed on the roof.
Access to cost-competitive and large pool of workforce.
Flexible labor laws for hiring workers.
Planned skill development activities in the park with VTC.
Seamless connectivity with a major Cotonou seaport and International Airport.
Lesser shipment lead time and cost to EU (20 days) and USA (25 days).
A new international airport of Cotonou planned near GDIZ.
Sourcing of local responsible cotton.
Exclusive use of renewable energy.
Water treatment and re-use policy.
Regional market proximity
Agile logistics – export to Europe < 20 days.
ECOWAS trade routes – By leveraging its unique location, Benin can profitably serve the markets of Nigeria, Burkina Faso, Ghana, and Ivory Coast among others.
Privileged access to key textile markets
US: African Growth and Opportunity Act (AGOA), Generalized System of Preferences (GSP).
EU: Everything but Arms (EBA), GSP.
Textile generated wastes to be reused in the mainstream production.
Latest technology to be deployed in recycling process for recovering fiber, yarn, fabric and reprocessing of the textile material. Recycling policy will colligate with the circularity aspect of the park sustainability initiative.
Sustainability initiatives
Shared sustainability targets and code of conduct across the GDIZ Textile Park.
100% Sustainably sourced cotton under the Cotton Made in Africa (CMiA) initiative.
Solar energy generation on-site and natural gas fueled plants.
Steering sustainable development goals by 2023.
FibreTrace traceability platform providing transparency across value chain.
90-95% Water reused with water treatment facility (zero liquid discharge).
Electric and gas operated vehicle fleet.
Circular textiles & waste management by complying to Global Recycle Standard (GRS).
Controlled use of chemicals and its discharge by complying to Zero Discharge of Hazardous Chemicals (ZDHC).
Fostering labor rights and empowering women. Skilling people by establishing Vocational Training Center (VTC).
Reporting transparency in human rights & environmental policies, operations & supply chains practices.
Assessing product life cycle and offsetting carbon footprints by partnering with CO2logic.
Attractive Investment Code
UPCOMING GDIZ TEXTILE PLANTS
Garment Training Center (GTC) Recruitment
GTC will serve as a 'base building' cum 'skilled manpower ramp-up' facility for a population that is newly adopting industrial working environment.
Two GTCs will be coming up in the park – one for knit garments and the other for woven garments.
4,000 people to be trained in 16 months (2,000 per GTC).
The government will be certifying the qualified apprentices in varied grades.
At the end of the internship, 100% of qualified apprentices will be hired in the commercial production, according to their level competence.